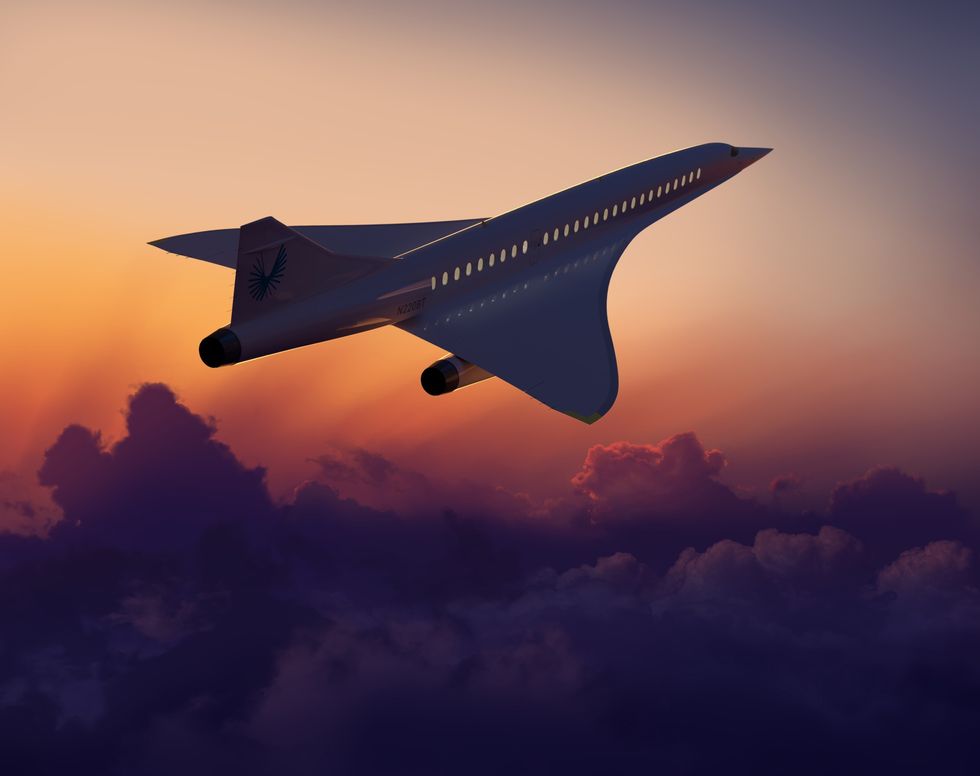 Boom Supersonic will pair with Rolls-Royce's powerful aeronautics group to build the world's fastest supersonic passenger jet. 
Now that Boom has designed the airframe for its flagship Overture aircraft—the Denver-based startup will unveil XB-1, a 1:3 scale model of Overture, in October, with test flights to follow next year—it's seeking a partner to help make the propulsion system. With a portfolio of existing and developing carbon-neutral technologies, Rolls-Royce is uniquely positioned to step into the spotlight. 
Could it adapt the "densest airplane battery ever" and an all-electric propulsion system for a supersonic jet?
Read more at: https://www.popularmechanics.com/flight/airlines/a33499814/boom-supersonic-rolls-royce-overture-propulsion-system/